REGISTER FOR SPRING BALL NOW! ($185-Tee Ball) ($220-Pitching Machine-Prep Divisions)
---
---
SPRING BASEBALL LATEST
We are excited to open our Spring season registration. We are offering some great early bird discounts, so sign up today. Just keep in mind, registration will CLOSE January 15, 2024! We also need coaches so that our season can start March 9th, so please sign up. The sooner we have our coaches, the sooner we can establish our teams this Spring season. We look forward to having you this season, and make sure to tell all your family and friends to come join us as well! We will throw out the first pitch on March 9th and each team will play 12 games in the regular season, then single elimination playoffs.
NEW THIS SEASON: Our prep division will now be for ages 13-16! All ages still based on players age as of April 30, 2024.
Thanks
Kevin Charette
League President
A big thanks to the CSUB Runners Baseball team for coming out and meeting our youngest ball players. I love this community and the kids who take time out of a Sunday to make a difference in a players life.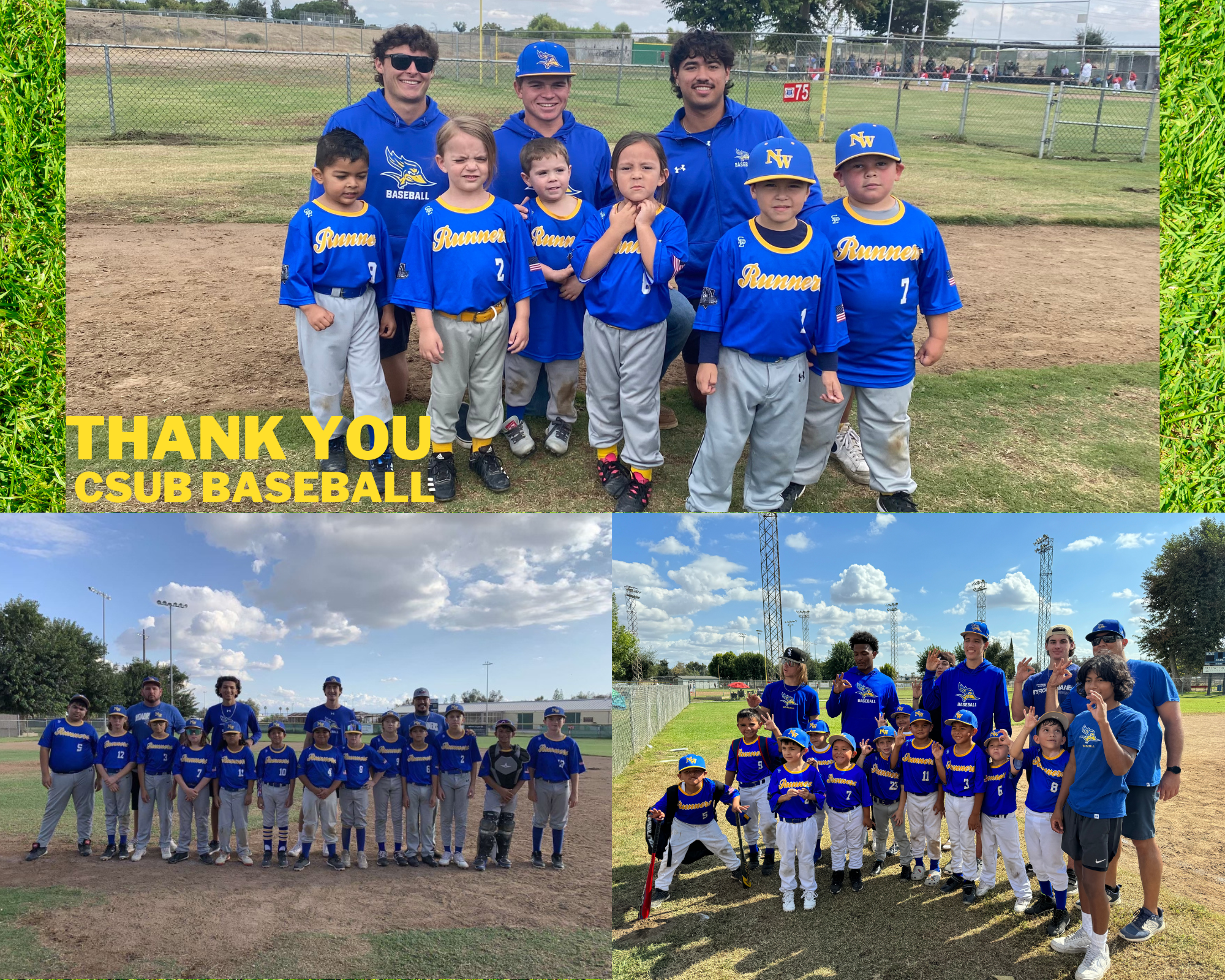 GET TO KNOW OUR PARK!